New AC System | Replacement AC System
The Box is Only the Beginning.
When it's time for a new or replacement central AC system, there are right and wrong ways to get started. The wrong way?  Trying to select the system on your own.  The right way? Choosing a local AC company to handle the entire process for you.
At Nero AC & Heating, we install only high quality heating and cooling equipment.  And yet even the best system on the planet won't fulfill your expectations unless it's correctly sized and installed…and that's one area where we shine.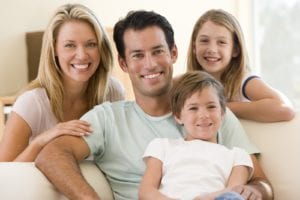 In fact, before we recommend a new AC system, we perform heat load calculations to determine the right size system for your home.  Is a 2-ton system not enough, for example?  Or a 3.5-ton system too much?  We won't guess…we'll figure it out precisely.
We'll also determine if you or any family members have respiratory issues that need to be addressed, if your home has the right number and placement of registers, and several other factors critical to your maximum comfort and energy savings.
Then, and only then, will Nero recommend what we consider to be the right system for your home and budget.  We'll also give you one or more back-up options because, ultimately, only you can determine what's "best".
AC System Installation | Air Conditioning Companies
Nero AC & Heating designs, installs, maintains, and repairs the following types of air conditioning systems:
More options.  And more ways to keep you and your family comfortable all year long.  That's Nero now, and Nero whenever you need us.  Contact us today to schedule a free in-home comfort consultation and new AC system quote.
Save