New Commercial HVAC System | Replacement Commercial HVAC System
Unwavering Comfort:  A Nero Staple.
As a country, we've come a long way from the sweat shop days of the Industrial Revolution. Today, in fact, superior indoor comfort is expected at the work place, and we're a local and trusted resource you can count on to provide just that, all year-round.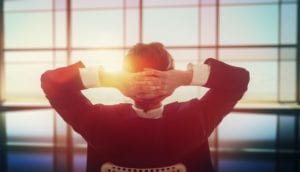 At Nero, we take pride in developing practical and affordable solutions for the consistent comfort of employees, customers, associates, tenants and more. We're also clean air specialists who can help provide and maintain a healthier workplace by devising strategies to rid your surroundings of indoor air pollutants.
Here's what else we can provide:
Replacement equipment
New HVAC systems
New construction
Rooftop systems
Ventilation & exhaust
Clean rooms
Dust collection systems
Humidification
Sheet metal fabrication & installation
Piping
Building automation
And more
Plus, we offer ongoing maintenance agreements customized for each of our commercial clients.  Nero:  serving commercial and industrial clients throughout New Haven County and beyond.  And now, we're ready to serve you, too.
Save
Save