Furnace Repair | Heating System Repair
When There's No Heat, There's Always Nero.
If you don't have enough heat or worse, none at all, you want a service provider who appreciates the seriousness of the situation.
We're Nero Air Conditioning & Heating, a residential service company that's been restoring lost heat since 1988.  Plus, we provide service throughout New Haven County and beyond, including 24/7 emergency repairs.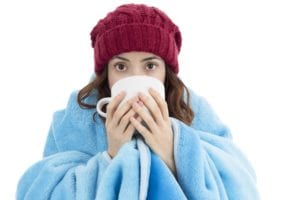 Once we arrive at your home, we'll diagnose the problem and give you one or more recommended solutions.  Our goal is to help you choose what's best for your family, home, and budget.
Boiler Repair | Heating System Problem
At Nero, we service and repair the following types of home heating systems:
Gas boilers (baseboard or radiator systems)
Gas furnaces (forced air heat distributed through air ducts)
Here's something else we do:  tell the truth, even when we know it won't always be well received.  If, for example, we believe even one more boiler or furnace repair would be a waste of money, we'll tell you that and recommend, in that instance, a replacement heating system. Still want the repair work done, even if just to buy a little more time?  Ultimately, we're here to do what YOU think is best!
Nero Air Conditioning & Heating. The people who take very good care of your home comfort systems.
Furnace Preventative Maintenance | Heating System Inspection
We're certainly not miracle workers, and yet scores of our customers might argue the point.  Especially those who insist on annual preventative maintenance so they can continue to enjoy:
Reliable performance
Fewer & less costly repairs
Longer system lifespan
Reduced heating costs
More consistent temperatures throughout your house
Preventative maintenance also helps ensure your added safety.  Take the heat exchanger in your furnace, for example.  The older it gets, the more prone it becomes to emitting carbon monoxide gas into your living spaces.  So, we carefully inspect them to check for potential cracks and leaks.  We also tighten all electrical connections during system maintenance to help prevent electrical fires, inspect all safety switches, and follow other safety procedures.
To ensure your furnace gets the ongoing care it needs, become a Service Agreement customer. When it's time for preventative maintenance, we'll send you a postcard as a friendly reminder. And that's just one of several advantages our Service Agreement customers enjoy.  Click here to learn more, or call our office for more information about a Nero Service Agreement and the benefits it provides.
Save
Save
Save