Whole-House Air Filter | Home Air Purifier
Don't Let Your House Make You Sick.
Houses can do that.  Make you sick, that is.  But you don't have to sit around and take it.  Not with Nero on hand to assist you.
As indoor air quality specialists, we can develop and implement a custom plan to rid your home of harmful contaminants…those that may literally be making you sick. Here are a just a few of the more common indoor air pollutants: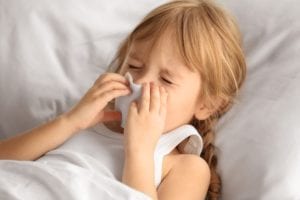 Dust & dust mites
Dirt
Bacteria
Viruses
Smoke by-products
Chemical cleaner by-products
VOCs
Pesticides
Pollen
As you can see, some pollutants can cause more damage than others.  But if you or another family member suffers from asthma, allergies, or some other respiratory ailment, it's time to say "good riddance" to them all.
The Cure for Sick House Syndrome
At Nero, we have the right type and size of whole-house air filtration system for you and your family.  While it won't cure respiratory ailment, it will remove the airborne pollutants that have caused and/or continue to aggravate your symptoms.  In addition to helping you feel better, your Nero-installed air filter will provide:
Healthy air everywhere in your home
Improved heating and A/C system performance
Fewer heating and A/C system repairs
Ease of maintenance – some filters can last up to 9 months without the need to clean or replace them
No visual clutter as they're built into your HVAC system
All that in one neat, compact, and affordable package.  Contact Nero today for more information or a free in-home indoor air quality analysis and proposal.
Whole-House Humidifier
Home heating systems create dry indoor conditions in Connecticut and elsewhere, and can cause anything from minor annoyances to major problems, including: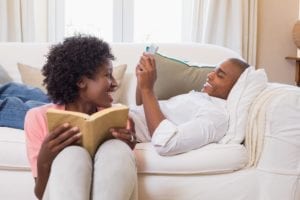 Bloody noses
Worsening of asthma and allergy symptoms
Static electrical shock
Wood that shrinks, warps, and cracks
Itchy skin
Dry hair
Now, Nero can help do away with all that by installing a whole-house humidifier.  It will add as much moisture into the air as you like and help you feel infinitely more comfortable.  Plus, with added humidity, you'll save money on your heating bills since you'll feel more comfortable at lower temperature settings.
Whole-House Dehumidifier
If you have an older central AC system, it's probably not doing a very good job of removing excess humidity from your home.  Well, you don't have to replace your AC system to start feeling just as comfortable as you like, all summer long.
The solution? A whole-house dehumidifier from Nero.  It works in reverse of a whole-house humidifier, removing excess moisture that has infiltrated your home from outdoors. That means you'll sleep better, feel better, and yes, pay less to run your AC system.
No matter what your indoor air quality needs might be, Nero has the custom solution and the experience to implement and maintain it to perfection.  Contact us today for the assistance you need.
Save
Save