Company Profile
A Mission to Be the Better "Mouse Trap"
Nobody starts a heating and cooling company thinking it's the first of its kind.  One quick look at Google or your Yellow Pages directory (if you still have one!), and you'll see exactly what we mean.
So, why then did the Nero family pick this profession in 1988 from all other possibilities?  It's simple:  we set out to be tops in our class and to bring our customers levels of professionalism and excellence they hadn't previously experienced.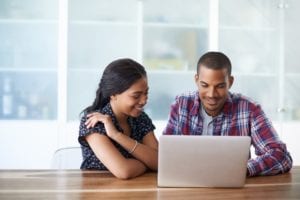 Have we succeeded in that primary objective?  Well, we have many customers and clients who think so, and yet we'd rather you draw your own conclusions.  In the meantime, here's what we can tell you to make you feel confident enough to contact us for service or a quote:
We're licensed (#0407900), broadly experienced, and continue to hone our skills through ongoing training and development
We enjoy an A+ rating with the Business Better Bureau.
What's more, you'll find Nero equally adept at devising just the right residential and commercial indoor comfort solutions.  And yet our skill set doesn't end with heating and air conditioning. We're equally ready to meet your indoor air quality, humidification, commercial refrigeration, and related service needs.
Nero has been a Trane dealer since our first day in business.  In 1999, we achieved Trane Comfort Specialist status, a designation we still maintain – it's one more assurance of a higher level of skill, knowledge, quality, and your ultimate satisfaction.
To learn more about the Nero difference, and how that can work to your best advantage, click here for more about our company guarantees and assurances.  Or contact us to request service.
Save
Save