AC Repair | Air Conditioning Repair
Are You Feeling Hot and Steamy…Indoors?
Air conditioning problems are no fun.  No fun at all.
But when a problem does arise, you want someone you can turn to without hesitation.  Someone with a name and reputation that stands for excellence in everything that matters to you.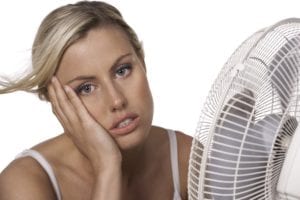 Nero IS that company for thousands of residential and commercial customers throughout Southern Connecticut and beyond.  Today, we're out to demonstrate our unique capabilities to you, as well.
For starters, we provide high quality repairs – plus preventative maintenance and new system installation – for every type of residential AC system:
Central Air Conditioning
Ductless Air
Air Source Heat Pumps
Geothermal Heat Pumps
From initial troubleshooting and problem diagnosis to meticulous repair work, you can count on Nero to get the cool air flowing again.  More than that, we approach each repair situation with the goal of fixing it right the first time…so there doesn't have to be a second.
Here are just a few additional reasons to make Nero your home comfort partner:
24/7 emergency repair service
Guaranteed upfront pricing
Committed to your total satisfaction
Ongoing training and development for every member of our team
We wear shoe covers inside your home and thoroughly clean up after ourselves
Well-stocked trucks for faster job completion
Don't sweat one minute longer than you need to.  Instead, pick up the phone or contact Nero by email now.  We're ready to help.
AC Preventative Maintenance | AC System Inspection
Far and away, the most valuable AC service we offer is annual preventative maintenance.  Just as the name suggests, it's designed to prevent AC problems, large and small, from occurring.  Our preventative maintenance service also provides:
Improved system operation
Continued energy efficiency
Consistently cool temperatures throughout your home
Longer system lifespan
Cleaner indoor air
To ensure your air conditioning system gets the ongoing care it needs, become a Service Agreement customer. When it's time for preventative maintenance, we'll send you a postcard as a friendly reminder. And that's just one of several advantages our Service Agreement customers enjoy.  Click here to learn more, or call our office for more information about a Nero Service Agreement and the benefits it provides.
Save
Save