Air Duct Sealing | Air Duct Insulation
How to Heat & Cool Your Home for Less…
Starting in the Attic.
When you think of reducing your heating and cooling costs, what are you most likely to think of first.  For most people, it's things like:
Raise or lower the temperature
Clean or replace the filter
Seal air gaps in windows and doors
Add a zone or two to your home so you can save where full warm or cool air isn't needed
Install a two-way ceiling fan or two
In fact, there are lots of ways to reduce your home heating and cooling costs, but perhaps none better than sealing and insulating your air ducts.
Why Ductwork is So Important.
Think of your ductwork as the distribution center for conditioned air and heat. If, for example, a UPS driver takes the wrong route to your house, he's going to be late and lose valuable time.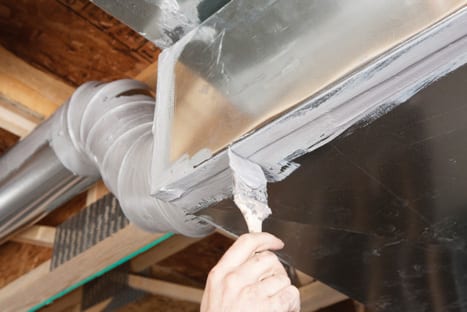 The same principal applies to ductwork.  If there's a gap or crack, some of your conditioned air (warm or cool) is escaping and therefore headed in the wrong direction…most often, inside your attic. That's the last place you need heated or cooled. Plus, with air escaping, your home comfort systems must work extra hard to provide the comfort you expect, and that means added wear and tear plus higher utility costs.
The Air Duct Right Solution.
Nero Air Conditioning & Heating offers you two surefire ways to conserve energy and reduce heating and cooling system wear and tear:
Duct Sealing:  This is the process we use to seal cracks, reconnect gaps or, when necessary, replace all or part of your ductwork. Like all mechanical objects, your air ducts won't last forever.
Duct Insulation: Once ducts are properly sealed and connected, we can insulate your air ducts for the ultimate in energy conservation.
Air Duct Inspection
Are your heating and cooling costs higher than they should be and you can't figure out why?  If so, contact Nero today for a free air duct inspection and proposal on what, if anything, needs to be done to conserve more energy.