Anytime you purchase a mechanical device or system, you're taking on a new responsibility.  One that requires you to see to its ongoing maintenance so you can realize the full benefit from your investment.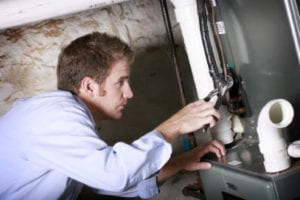 Your heating system is just such a purchase and one that, with proper care, can last up to 20 years, perhaps even longer.  That alone should inspire you to have it professionally tune-up once a year, because without that kind of maintenance, its lifespan is bound to be shorter.
Here are three more very good reasons to treat your furnace or boiler with the utmost of care:
Improved operating efficiency. Without regular maintenance, all kinds of things can and do go wrong with your furnace. Filters get dirty and clogged, electrical connections loosen, and other parts need lubricating.  That makes your system work longer and harder to do the same job.
Fewer & less costly repairs. By following all the steps involved in a furnace or boiler tune-up, your system is far less likely to let you down. Over time, minor repair issues are bound to appear, and there's one more good reason for annual system maintenance. Because the sooner we spot a repair issue, the simpler and less costly the solution is likely to be.
Added safety. When not all the fuel is burned (combusted), carbon monoxide is the result. Unfortunately, carbon monoxide is odorless, and the consequences of CO emissions are potentially lethal. While we're inspecting your furnace, we'll check for any signs of CO or gas leaks and act appropriately should we spot them. 
Lower energy costs. The more efficiently your heating system runs, the less it's going to cost you to operate. As such, maintaining high levels of energy efficiency is one of our primary goals.    
Has it been a year or longer since your furnace or boiler was last professionally inspected and tuned up?  If so, we invite you to contact Nero Air Conditioning & Heating today for the kind of service and professional results you expect.