You expect just a couple of basic things from your home heating system. First, you want a comfortable indoor environment during the winter months. Secondly, you expect it to be kind enough not to break down.
Here's the problem with the second expectation, i.e., it's not going to happen by itself. We humans have to step in and give home heating systems the added boost they need to perform up to their maximum capabilities.
That's where annual preventive maintenance comes into play, and here's how it benefits you: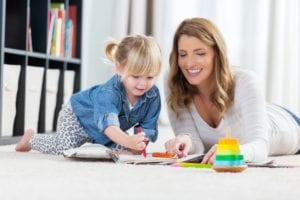 Minimize repairs and repair costs. Your heating system may appear to be working just fine, but an annual inspection could uncover potential problems that, if not addressed, could lead to larger, costlier repairs.
Help protect your warranty. Think you don't need routine maintenance because you have a manufacturer's warranty? Think again. Neglecting annual check-ups could void the manufacturer's warranty, leaving you out in the cold should something go wrong and repair work become needed.
Extend your HVAC system's useful life. Systems that are serviced regularly tend to run smoother and last longer than those that aren't. That's because your trusted HVAC technician not only checks to make sure all components are in good working order, he or she also replaces filters, tighten electrical connections, cleans evaporator coils, lubricates moving parts, and more.
Help protect your family. Clean filters help keep your indoor air free of dust and allergens which, in turn, leads to fewer symptoms of colds, flus, and allergies. Once your heating system inspection is completed, you then need to check on your filter at least every two months and clear or replace it as needed.
Improve energy efficiency and save on utility costs. Annual inspections help ensure that your HVAC system is operating at peak performance, which not only reduces the amount of energy needed to keep you comfortable, it also can lead to significant cost savings on our monthly utility bills.
Hot and cold spots. Are certain rooms cooler or warmer than others, but not by choice? That problem can be caused by a number of factors, including general wear and tear, an air distribution problem, or a faulty thermostat. Your HVAC technician can identify and repair such issues so that every room is a pleasure to be in.
If it's been a year or longer since your heating system last received preventive maintenance by a heating professional, contact Nero Air Conditioning today to schedule service. You'll love the service and appreciate our 100% customer satisfaction guarantee.