Now that the heating season is underway, how would you rate the status of your furnace? As in, is it proving all the heat you need from one room to the next, or is its performance less than stellar?
Here's another good question, and one you should ask yourself: "When was the last time I had my heating system cleaned and inspected?" If you can't remember or know for certain it's been more than a year, then it's been too long.
You see, ongoing preventative maintenance – the kind we provide at Nero Air Conditioning & Heating – is key to optimizing heating system performance from one year to the next. Without it, you're likely to face any number of possible repair problems.  Here are just a few of the possibilities: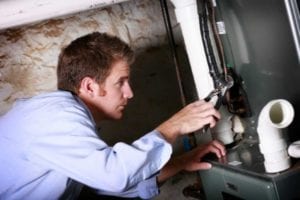 Noisy operation
If your furnace is making clanking, rattling, or banging noises, it's crying out for attention. In fact, a cracked heat exchanger, loose transformer, or leftover oil in the combustion chamber are all potential causes of a noisy heating system, and all require the services of a professional heating repair company as soon as you first notice them.
Clogged or dirty filter
Clogged, dirty filters can cause dust and debris to enter your heating ducts. This type of buildup can reduce airflow, cause overheating, or eventually cause the heat exchanger to crack. To avoid these kinds of problems, we recommend cleaning or replacing the filter once a month.
Excessive heat or poor air circulation
This usually mean the fan motors are not working properly or that something is wrong the belts and bearings inside your furnace.
No heat, no sound
If you can't feel any heat from your registers or vents and your furnace does not appear to be on, it might not be. In that instance, check to see if the thermostat is on, receiving power, and in the heating mode. Next, check your fuse box or circuit breaker to see if your furnace has been cut off from its power supply. Lastly, check the furnace itself to ensure the power switch is in the "on" position.
When in doubt, contact Nero Air Conditioning & Heating
Bottom line, if you're not getting the steady and reliable amount of heat you count on during a typical Connecticut winter, contact Nero for timely and expert troubleshooting and repair services. For your added convenience, we provide 24/7 emergency repair service, too.