On average, a boiler has a longer life expectancy than a furnace, and yet newer furnaces are catching up.
Nevertheless, your boiler (hot water heating system) won't last forever. Which means if you live in your home long enough, sooner or later you'll need to replace it.
Here are some of the more common reasons to have your boilers professionally inspected and, as needed, repaired or replaced: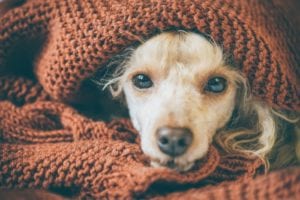 Age of Boiler
A well-maintained boiler can last 15-20 years. Life expectancy is also a function of system quality, how well it's installed, and the quality of materials used to maintain and repair it.  And yet, even under the best of circumstances, a boiler starts to lose operating and energy efficiency. That, in turn, drives up your utility costs and increases the likelihood that repair work will be needed. If your boiler is at least 15 years old, now's a good time to replace it before you must. In the latter scenario, you won't have enough time to fully consider your options.
Frequent Repairs
Have you ever hung onto a car for so long, enduring all the repair issues, until one day you knew it just wasn't worth it anymore? The same thing can happen with your boiler, but it doesn't have to.
Unpleasant Odors
Boilers are meant to be felt, not smelled. So, if yours is giving off an unpleasant odor, you should call a heating pro to diagnose the cause. The smell of gas, for example, should result in immediate action, which includes evacuating your house and contacting the gas company to shut off your supply before any further action is taken.
Leaking Boiler
Since a boiler heats water, internal corrosion and other factors can cause it to leak. The question is, can the leak be repaired or are you better off with a replacement system? Either way, act immediately if you spot water around your boiler…there shouldn't be any.
Hot & Cold Spots
If you have hot and cold spots in your home, or if you need to turn up the thermostat higher and higher to keep warm, water may not be properly circulating inside the boiler.
High Utility Bills
If you're seeing a significant increase in your monthly heating bills, it's clear your boiler is losing its edge.
No matter what might be ailing your boiler or furnace, rest assured that Nero Heating & Air Conditioning can resolve it. We service and repair all makes and models of home heating systems and install name brands you know and trust. Contact us today to report a home heating problem or schedule a free new system proposal.