When it comes to selecting someone to assist you with your home heating needs, especially a new system installation, it can be difficult to know who's best qualified to do the work and most deserving of your trust.
Many people rely on "gut feel", and there's nothing wrong with that. After all, we even teach our kids to go out and make a good first impression as one way to get ahead in life. But personal chemistry and good feelings aren't enough when it comes to selecting a home heating contractor. After all, your family's ongoing comfort and safety depends on you making the right choice.
So, to help you along as you start the process, here are five steps we encourage you to follow: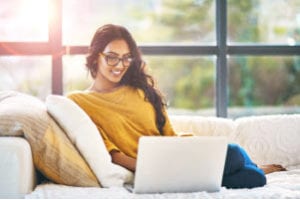 Ask around. Find out who your friends and neighbors use for home heating services. Ask what type of work they've had done and how satisfied they were with the end result, pricing, and overall experience.
Research. After you've compiled a list of potential contractors, hit the web. In today's information age, you can get reviews on anything and everything with a few clicks of the mouse. See if the companies you're researching have had any formal complaints filed with the Better Business Bureau and how (or if) they've been resolved.
Interview. Don't be shy: pick up the phone and interview your narrowed list of contenders. Pay attention to how well you're treated, how willing the staff seems to be to assist you and connect you to the right person, and so on. Do they patiently answer your questions without making you feel rushed? Do they offer emergency service should something go seriously wrong with your system?  The right service provider will be happy to answer all your questions.
Licensing and insurance. Entrust your home heating needs only to companies that are insured and licensed in your state.
Written quotes and guarantees. Your contractor should be prepared to offer you a written quote prior to beginning any work. Also ask about what kind of guarantees or warranties they offer, what kind of screening process they go through when hiring new employees, and whether theirs is a drug free company.
At Nero Air Conditioning & Heating, we work hard before, during, and after we've been chosen for any kind of residential heating and cooling work. But don't take our word for it: contact us today and put us to the test. We're all on board not just to earn your trust, but keep it as together we build a home comfort relationship.