Are all cantaloupes alike? No, which is why you squeeze a bunch until one feels just right. Do all size 11 shoes fit you, assuming that's your size? No, because there's no universal standard that every manufacturer adheres to.
So it's no wonder that no two home heating companies are going to provide annual preventive maintenance in exactly the same way. We can't speak for anyone else, but we can tell you that our method is highly thorough and designed to keep you warm and comfortable all winter long without any system breakdown.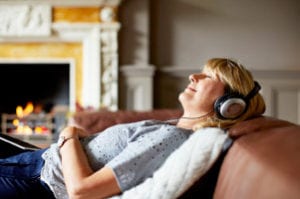 Here are just some of the steps we employ during our tune-up and inspection (these will vary by the type of system you have):
Use a special-purpose camera to inspect inspection the furnace and heat exchanger for cracks
Inspect for natural gas leaks
Test ignition system for safe and proper operation
Test safety and control circuits
Test exhaust system for proper venting
Test thermostat for effective and accurate operation
Brush, clean and vacuum the burner & heat exchanger
Clean or replace the air filter
Measure and adjust gas pressure for peak efficiency
Lubricate all moving parts according to manufacturer instructions
Tighten and inspect all electrical wiring
For your added peace of mind, Nero Air Conditioning & Heating offers these quality assurances:
A guaranteed upfront price
100% customer satisfaction guarantee
24/7 emergency repair services
Well-stocked trucks for faster job completion
Highly trained and experienced technicians
Ongoing training & development for all team members
How do you benefit from annual heating system preventive maintenance? In several key ways:
Longer system lifespan
Fewer & less costly repairs
Lower utility costs
More reliable operation
For annual heating system maintenance done right, contact your home heating and cooling professionals today at Nero.