Reward Yourself!
Large Tax Credits Now Available on the Best in Home Heating & Cooling Efficiency.
Ever thought about installing a geo-thermal heat pump?  Maybe not, especially if you're not 100% sure that that is.
Here's a quick description: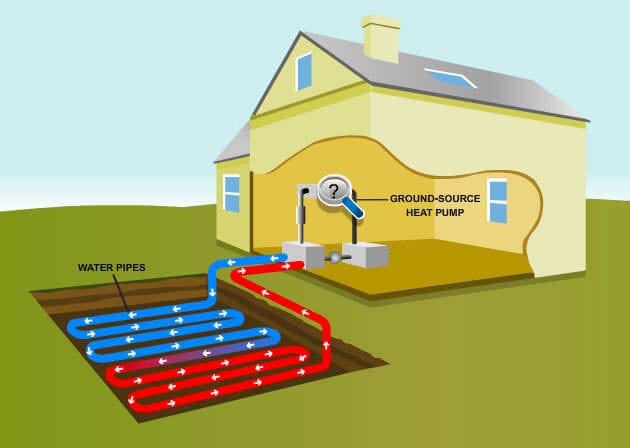 Combined heating and cooling system that even can provide for your hot water needs
Geothermal heat pumps (also known as ground source heat pumps) feature a series of connected underground pipes where the temperature remains relatively constant throughout the year
During the winter, the underground network of pipes (also called a loop) transfers heat stored in the earth and distributes it throughout your through your ductwork.
During the summer, heat pumps absorb heat from your home and transfer it to the loop where it is then absorbed by the cooler earth.
Just how energy efficient is a geothermal heat pump?  A geothermal system can save you up to 70% on your heating, cooling, and hot water costs.  Plus, the underground loop system can last up to 50 years and more to help reduce your equipment costs.
Federal Tax Credits
Because geothermal heat pumps are so energy efficient, the federal government is offering substantial credits through end of 2021.  Specifically:
Act now
for the most
savings!
Equally important, the credit applies to the full cost of the system, including installation.
That means there's no upper limit on the tax credit amount.
Call for a FREE System Estimate
To learn more about how you can benefit from a geothermal heat system, contact Nero Air Conditioning & Heating today. We'll provide a free new system proposal, an accurate estimate of your expected energy savings, and help you obtain the full amount of the tax credit you're entitled to.
At Nero AC & Heating, it's all part of the service.