Furnaces are funny things.  No, they don't tell jokes. They don't even dress up for Halloween.  But they're still funny in the "odd" sense of the term.
How well they perform, for example, is the result of several factors, including equipment quality, the skill of the installers, proper equipment sizing, the integrity of the duct work, and more. That's why you can't count on any two furnaces, even of the same make and model, to behave exactly the same.
Here's what you can count on: certain warning signs that indicate either that your furnace needs service or repair work OR that it's time to replace it. These include the following: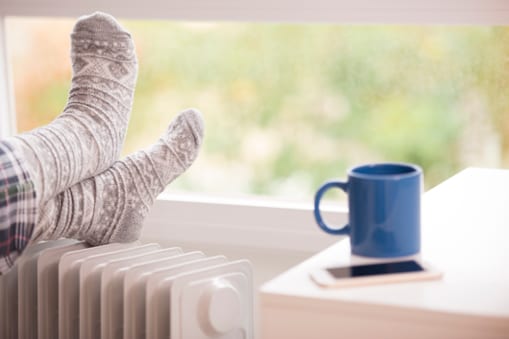 Higher heating costs. Heat is supposed to rise faster and more consistently that your heating costs.  Sure, they can rise due to increased fuel and electrical costs, but when heating costs surge upward, the problem most likely is with the system itself.
Showing its age. The average lifespan of a home heating system is 15-20 years.  If you're the proactive type, and you have a furnace that's within that range, or even getting near there, it's time to start thinking about replacing it. A new system will deliver improved comfort and significantly lower utility bills.
Noisy operation. Furnaces should be seen and felt, not heard.  So, if you hear anything except a gently hum, there's trouble in River City (so to speak). If it starts whistling, for example, it means somewhere in the system air is escaping. If it makes a loud noise when starting up, you could have a "delayed ignition" problem.
Physical discomfort. A big potential risk of owning a furnace is the possibility of a carbon monoxide leak.  Know the symptoms – including frequent headaches and burning eyes – so you can take proper action should the need arise. You also should carbon monoxide detectors installed outside all bedrooms and elsewhere in your home.
If your furnace is acting up in any way, contact the heating and cooling pros at Nero today. We also recommend scheduling preventive maintenance once a year so we can proactively help to keep your heating system in top working order.